One of the first items that you'll need when you develop a website is a logo. Why? A logo will represent the style of your website which can include font, graphic and color choices. A logo will be the design foundation for your website.
How to get a logo?  These go from least expensive and easiest to the more effort and money required. Pick the one that meets your taste and requirements.
Logo Maker tool
Crowd Source logo site
Custom by your Website Designer
Custom by a Graphic Designer
We are going to talk about the first method in this post.
Logo Maker Tools
There are lots of great sites that will generate a logo for you based on your inputs or help you with the process.  Let's take a look at a few of them.  I'll be making a logo for my coding class website to test them out.
Tailor Brands Logo Maker
Tailor Brands has a slick and easy to use interface.  You enter your the following information:
logo name and an optional tag line
What your website is offering (physical goods, services, hospitality, content, tech or other)
Your industry from a set list and a short description of your company.
Choose icon based, name based or initial based for the logo type.
If you choose icon based, it will prompt you for a geometric shape or to search for an icon.
Choose 3 styles that you like from a long list of font types.
Here's what I got!
Canva
Canva is more of a tool to help you design then a creator of logos.  But it is easy to use and the graphics are slick.  You can edit the graphic by changing colors, fonts and adding elements. When I search by cat coding - I got these suggestions: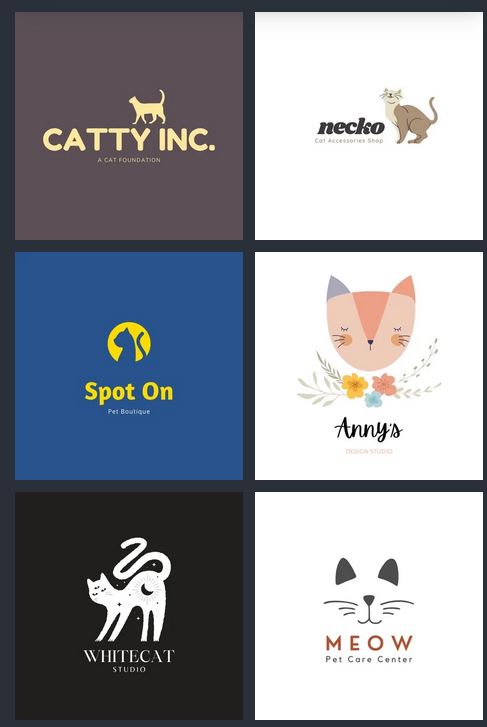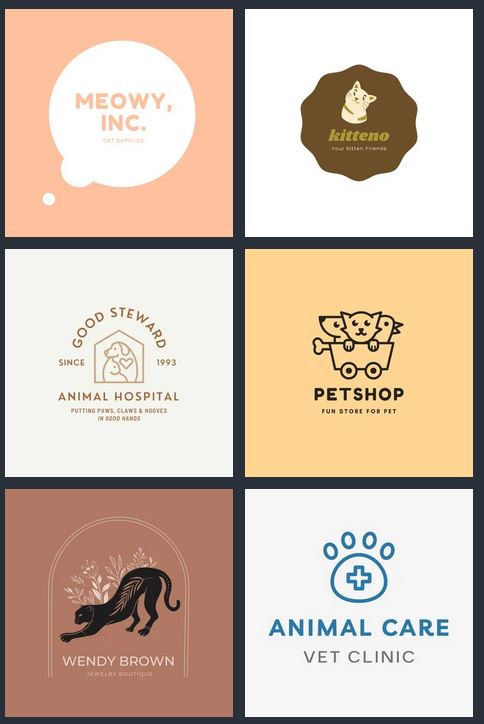 DesignEvo
This logomaker is simple to use but has some fun options.  Simply enter search words or click on categories to see a slate of possible logos.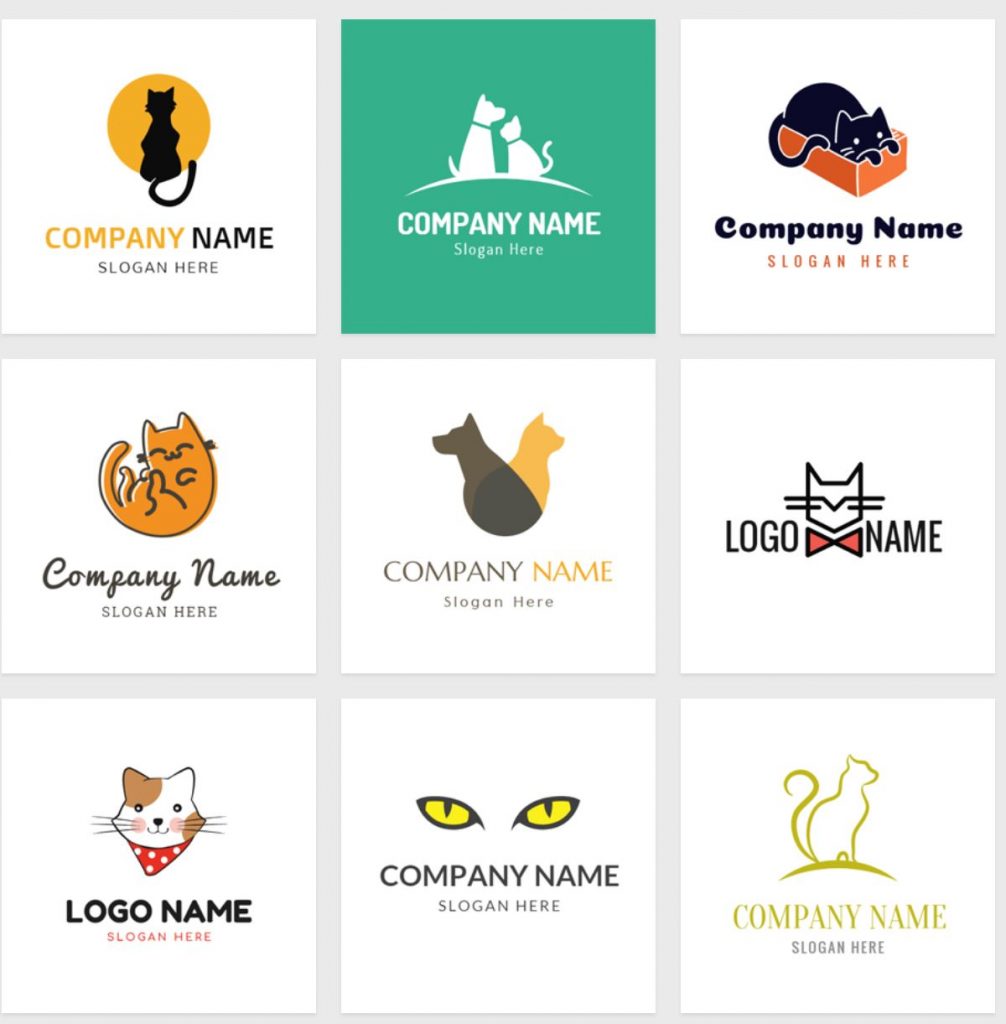 Hatchful
This logo maker comes courtesy of Shopify - it prompts you for the following:
Industry
Visual Style
Logo name and tagline
Where the logo will be used
Since they didn't really ask for an icon - I choose the Pet industry to see if I could get some cats. You can choose one and edit to change colors, icons and other design elements.  Here's the base list that I got.
Looka
The Looka Logo Maker is another slick tool that uses Artificial Intelligence to generate a logo.  It asks for the following inputs:
Logo Name & tagline
Industry
Pick 5 or more logos you like from a gallery of possible logos
Colors
Symbols
You can customize the results by changing colors, symbols, layout and elements.  You will need to create an account to see and work with the final results. Here's some of mine: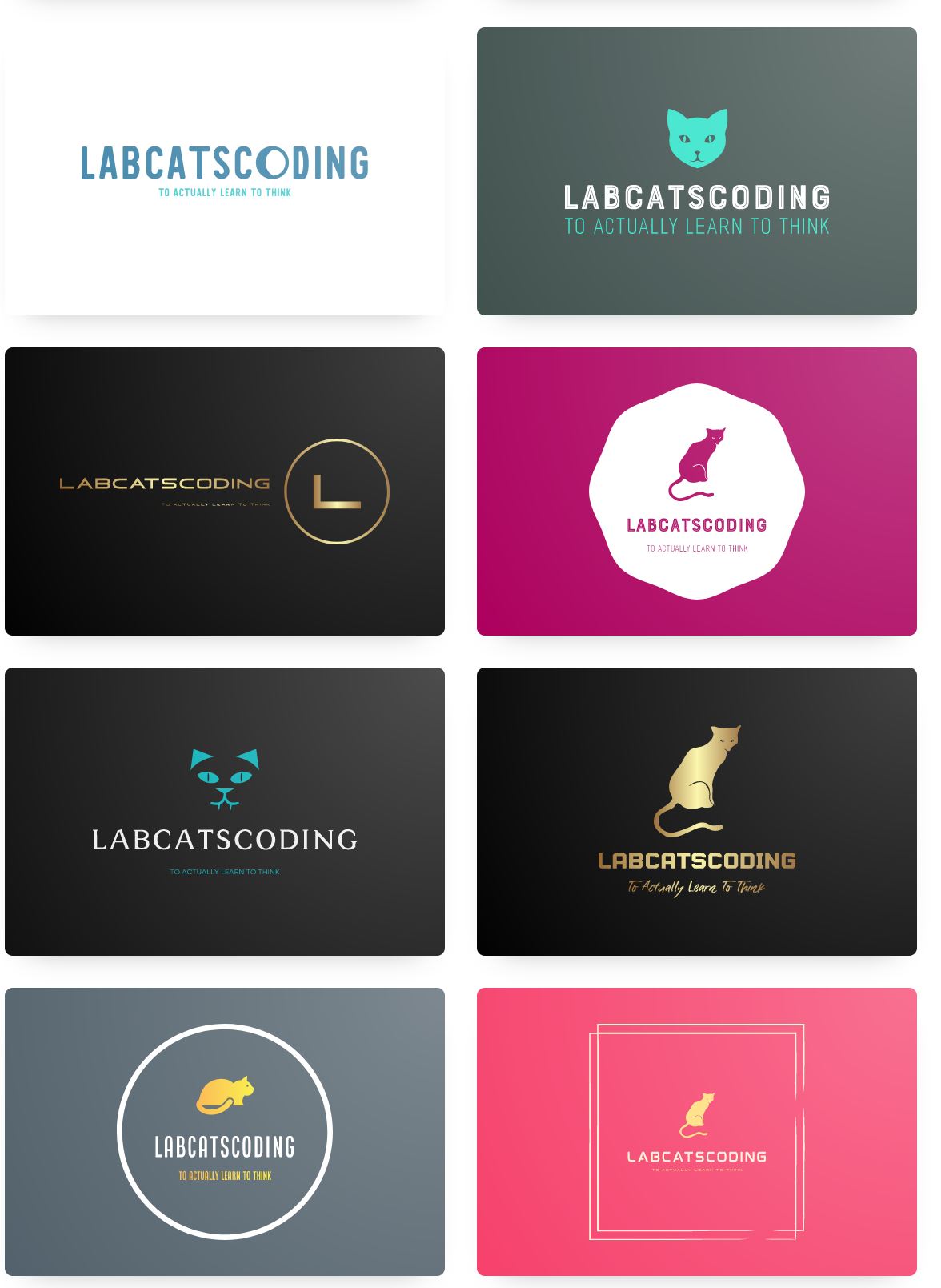 Wix
While Wix is mainly known as a web host provider and tool, they also have a logo maker.  You will need to create an account to work with it.
It starts by asking if you want to be paired with a professional designer - or make your own.  We are opting to make our own.  It then prompts for the following information:
Logo name and tagline
What industry - what I like about this one is "coding class" is an option!
Look & feel - pick the style of your logo from several categories.
It asks you to choose which logos you like out of several to get a feel for your preference
Initially, I got rather stock tech images as shown below: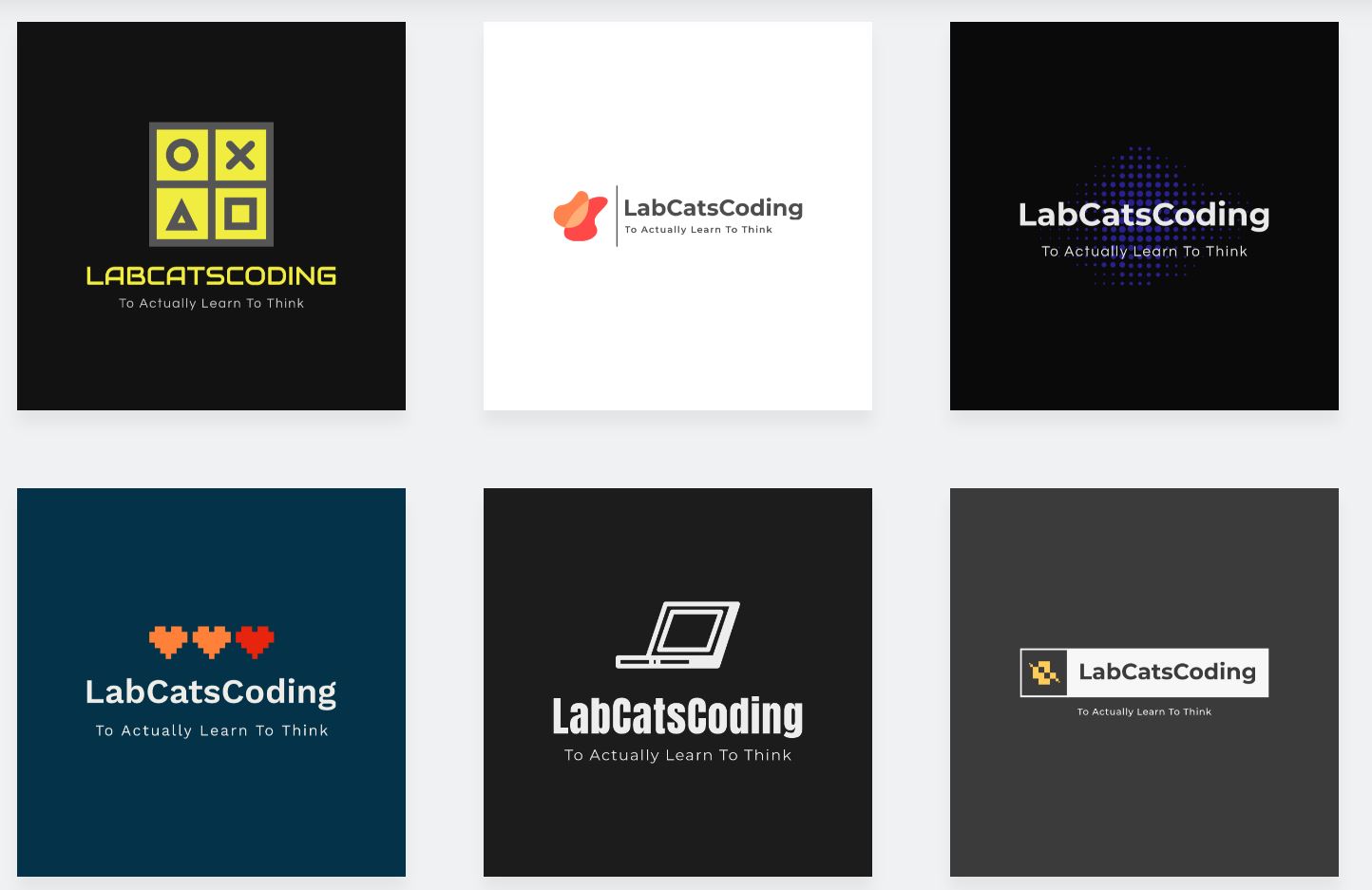 But, then I changed the icon to a cat since my website is aimed at teens and has a more whimsical feel.  Then, I got this: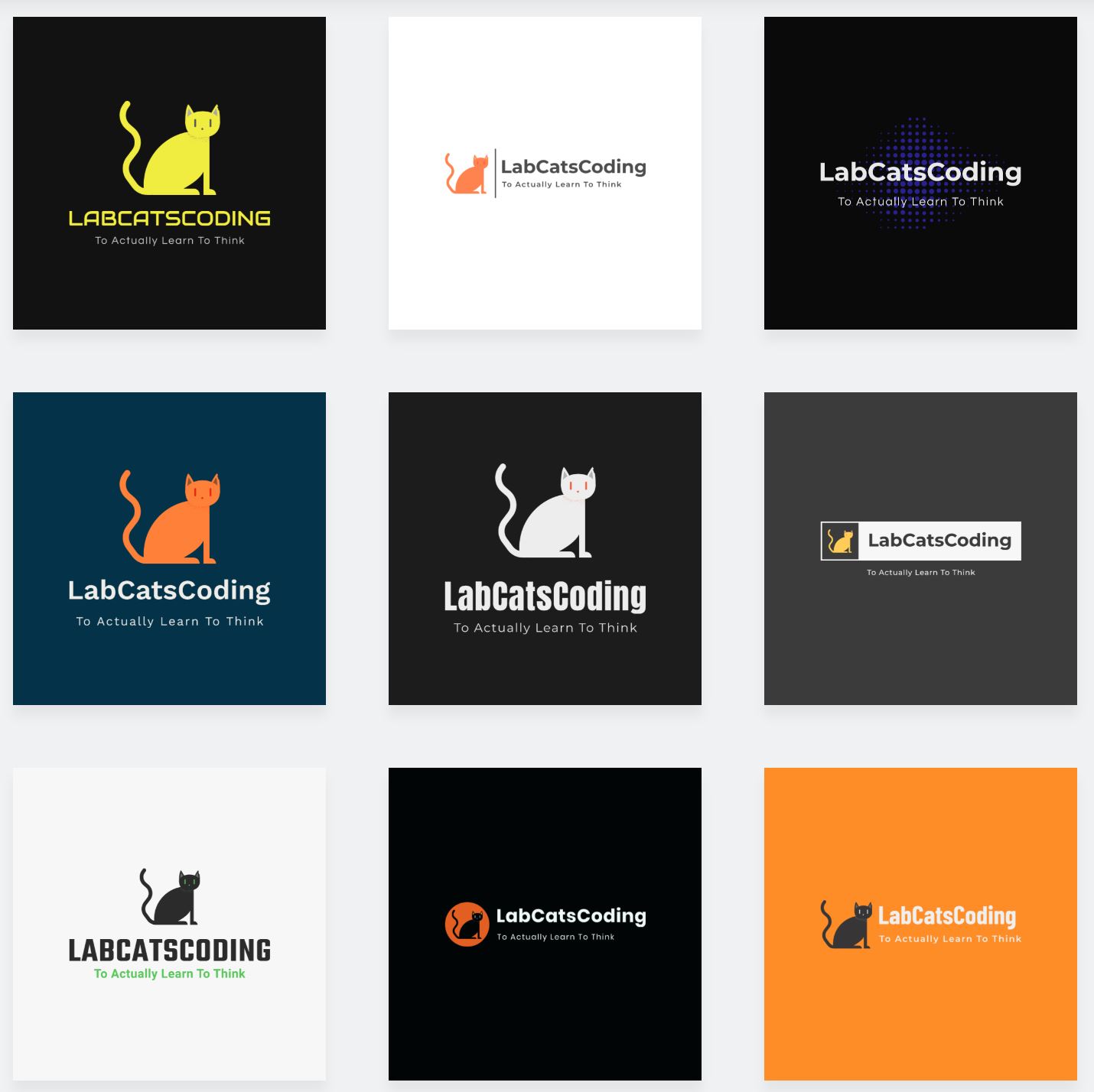 DesignHill
Designhill starts off with asking for your company name.
It then asks you to pick 5 or more design styles you like from a selection of logos.
Next, it asks for you to pick a palette of colors that you like - none of the others asked me this!
Finally it asks for the logo name, tagline, industry and your budget.  There is an option for $0.
Then you can add a symbol.  Note: there cat symbols were almost identical to Tailor Brand.
Here's what I got.  However, I had to sign in and create an account before I got these and it is unclear at this point if I will have to pay to use them.   As you can see, many have a name screened on them.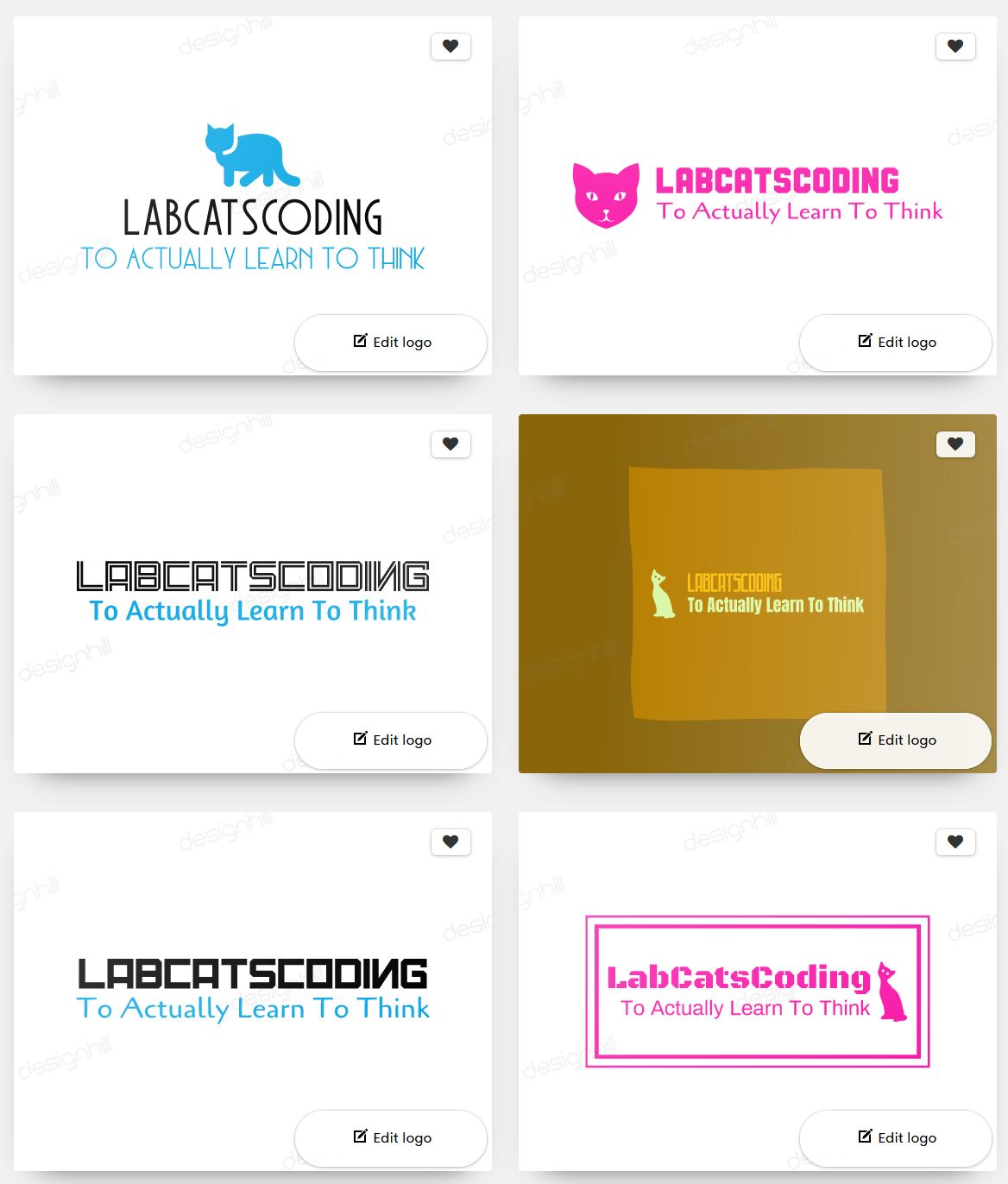 LogoMaker
LogoMaker is a more simplistic tool but might be your speed.
Enter indsutry type, logo name, tagline and logo type on first screen.
Select a style - initial, icon, badge, text
Choose three font styles but from a limited set
Choose three layout styles - again a limited set.