Based in Washington, DC,

Mettler Solutions

is a technology consulting company that focuses on helping organizations leverage technology to grow their business and achieve their goals.
Even accomplishing a small task, such as choosing a web hosting company or selecting software, can be daunting given today's array of technical options and solutions.
At

Mettler Solutions

, we can help you understand how to best use technology and to determine the most cost-effective and best business practices for the designing and developing your website or app.
While many designers and techies might view your web site as the perfect place to try out the latest technology or to shoehorn in the most impressive graphics, Mettler Solutions believes in letting the business needs determine the technology and the design.
Sometimes, a simple design can be the most effective. We will work with your company to define your objectives for your web site as well as to understand your preferences and budget in order to create a web site that works for you, not for us.
Upon graduating from the University of Virginia in 1989 with a Bachelor of Science in Computer Science from the School of Engineering and Applied Science, Ms. Mettler worked for Booz-Allen & Hamilton for three years as a technology consultant. She then spent two years developing complex client server systems at MCI as a software developer. In order to build on her engineering background, Ms. Mettler attended graduate business school at the University of Colorado. Upon acquiring her MBA, she again returned to consulting and worked for Deloitte Consulting for one year focusing on web site development in Java and SQL.
Lured by the Internet buzz, Ms. Mettler then joined the team at The Motley Fool, a financial advice web site targeted at individual investors. During her years there , she led a development team creating a commercial portfolio management product. Next, as head of Email Marketing Operations, her team was responsible for sending over 2 million subscription emails a day as well as generating revenue via email marketing campaigns.
Over the course of her career, Ms. Mettler has consistently taken on freelance projects - from an environmental water quality database to developing financial internet sites. In May of 2001, she decided to build upon her combined technical expertise and business experience to begin her own consulting company. Since then, Mettler Solutions has served a variety of clients by helping them design, create and implement effective web sites.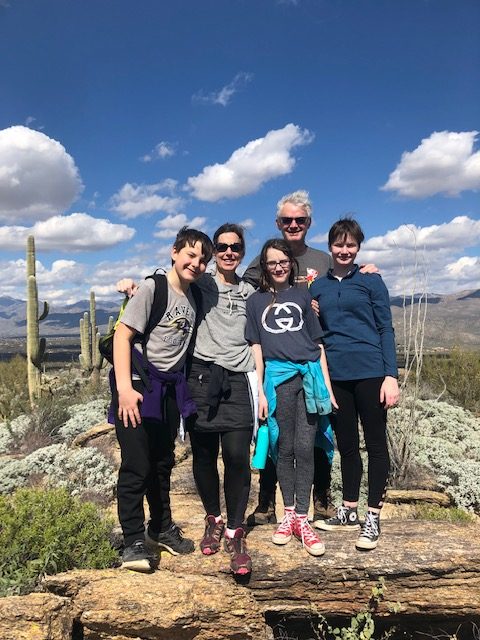 Ms. Mettler has live in Washington DC for over 30 years.  She has three children who are attending DC Public schools and is actively involved in her community including the following activities.
Long-term AP Physics Substitute teacher at Wilson High for 14 weeks Fall of 2021
Teaches coding classes to middle-high school students for 8 years and counting via her company LabCatsCoding.com.
A block captain for DC Natives nonprofit to help increase the number of pollinator gardens.
Member of the SciMaTech advisory board at Wilson High School.
Created website for recruiting teachers for Alice Deal Middle School.
Active in the Murch Elementary School HSA - created the school's website and still serves as the back end and emergency help.  Ran the school's major fundraising campaign for four years.
Girl Scout Troop leader for 8 years.
Assistant baseball coach at Cap City for 5 years.
Dive judge for over 4 years and counting with MCDL.
Forest Hills Playground board member for 4 years.